المعالج:
CPU:

تقييمه في موقع البانش مارك , مقارنة سريعه بينه وبين i5 من الجيل السابق i5 10th 
i5 9400 vs i5 10400
---
Mother Bored :
الوحه الأم: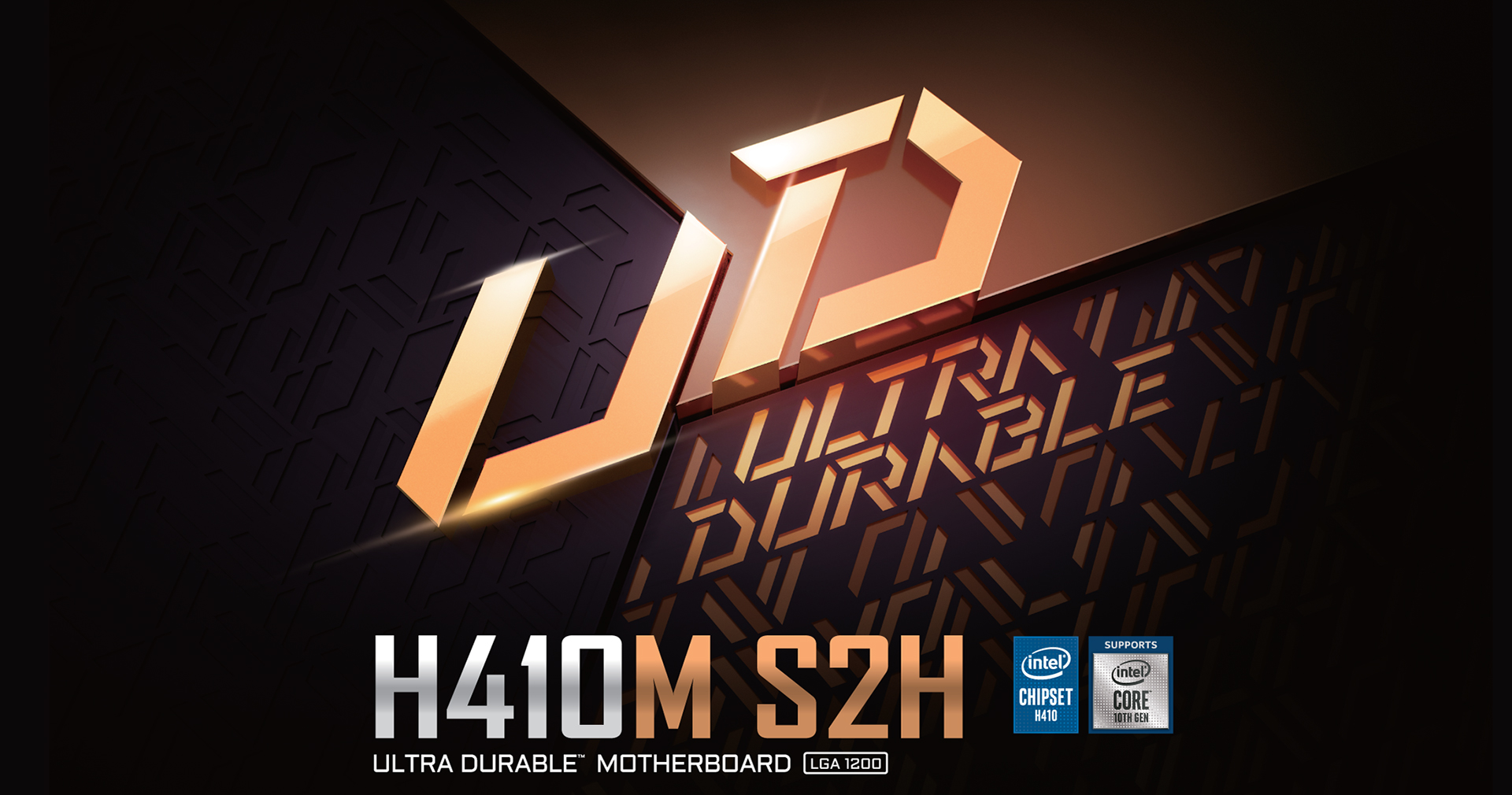 High Quality Onboard Audio Design
Dual Channel DDR4, 2 DIMMs
Supports 10th Gen Intel® Core™ Process
CONNECTIVITY
Exclusive Realtek 8118 Gaming LAN
High Speed Gigabit LAN with Automatic Bandwidth Allocation
Realtek 8118 LAN is a high performance and friendly network chip for gaming players with automatic bandwidth allocation to ensure the highest network priority of the game or application. It can provide users the most comprehensive features and the fastest and smoothest Internet experience.
Program On Top Gets Highest Priority
Real-Time Network Monitoring
NVMe PCIe Gen3 x2 2280 M.2 Connector
GIGABYTE Motherboards are focused on delivering M.2 technology to enthusiasts who want to maximize their system's potential.
High Definition Digital Outputs
Enjoy true HD display capability using the most commonly integrated digital output technologies on today's HD displays and TVs.
COOLING
Smart Fan 5
With Smart Fan 5 users can ensure that their gaming PC can maintain its performance while staying cool. Smart Fan 5 allows users to interchange their fan headers to reflect different thermal sensors at different locations on the motherboard. Not only that, with Smart Fan 5 more hybrid fan headers that support both PWM and Voltage mode fans have been introduced to make the motherboard more liquid cooling friendly.
Fan / Water Pump Connectors
Internal Temperature Sensors
Different models have different number of fan pin headers and temperature sensors. Smart Fan 5 function may vary by model.
Temperature Sensors
Hybrid Fan Headers
■ 4 Temperature Sensors
■ 2 Fan Pin Headers
■ All Fan Pin Headers Upgraded to Hybrid Fan Headers
■ Interoperable Fans and Sensors
■ Intuitive UI for Fan Control
FAN STOP
Hybrid FAN Header
Smart Fan 5 Software
Achieve fan silence. With Fan Stop, map any fan to stop completely when temperatures drop below a specified threshold. Which fan stops, based on readings from which sensor, and at what temperature—all of it can be customized to your liking.
Intelligent Fan Control Design
AUDIO
High-End Audio Capacitors
GIGABYTE motherboards use high-end audio capacitors. These high quality capacitors help deliver high resolution and high fidelity audio to provide the most realistic sound effects for gamers.
Audio Noise Guard
GIGABYTE motherboards feature an audio noise guard that essentially separates the board's sensitive analog audio components from potential noise pollution at the PCB level.
ULTRA DURABLE
GIGABYTE Patented Double Locking Bracket
START SULFURIZATION PROTECTION
Sulfur compounds in the air can penetrate tiny onboard resistors creating chemical change and causing these resistors to open or short. If either of these occurs the motherboard will fail to function. By equipping resistors with an Anti-Sulfur Design GIGABYTE gives Ultra Durable Motherboards a whole new meaning.
The Industry's Leading Surge Protection
GIGABYTE motherboards also feature special anti-surge IC that protect your motherboard, helping to ensure that your PC is equipped to deal with any potentially irregular electrical spikes.
Humidity Protection Glass Fabric PCB
There is nothing more harmful to the longevity of your PC than moisture, and most parts of the world experience moisture in the air as humidity at some point during the year. GIGABYTE motherboards have been designed to make sure that humidity is never an issue, incorporating a new Glass Fabric PCB technology that repels moisture caused by humid and damp conditions. Glass Fabric PCB technology uses a new PCB material which reduces the amount of space between the fiber weave, making it much more difficult for moisture to penetrate compared to traditional motherboard PCBs. This offers much better protection from short circuit and system malfunction caused by humid and damp conditions.
High Temperature Protection Lower RDS(on) MOSFETs Design
GIGABYTE motherboards use Low RDS(on) MOSFETs which reduce energy wastage through unnecessary residual heat dissipation. This all amounts to tangible energy savings which are beneficial for both end-users and the environment without impacting system performance.
---
الرام:
Memory Ram:
منتج ذو أداء عالي شركة أمريكيا PNY بسرعة أداء 3200 

---
القرص السريع:
SSD:
قرص صلب سريع شركة أمريكيا من ليكسر العالميه, عالي الجوده يتم تحميله بالويندوز والبرامج وبعض الألعاب المفضله, ميزته الأساسيه رفع الأداء والسرعه العامه على الأقل 90%
---
From the manufacturer
Lexar NM610 M.2 2280 PCIe Gen3x4 NVMe SSD
Elevate your PC's performance with faster speed and more efficiency
Designed to elevate your PC experience with faster load times and transfer speeds from boot-up to shut down, the Lexar NM610 M.2 2280 PCIe Gen3x4 NVMe SSD will put you in the computing fast lane with speeds up 2100MB/s read and 1600MB/ write (1). The NM610 is supported by the PCIe Gen3x4 NVMe 1.3 technology standard and built with 3D NAND flash for higher capacity and more efficiency without unnecessary slowdowns. With outstanding endurance thanks to no moving parts it's cooler, quieter, and more reliable than a traditional hard disk drive, plus it's also shock and vibration resistant (2).
High-speed PCIe Gen3x4 interface: 2100MB/s read and 1600MB/s write (1) – NVMe 1.3 supported

Get 3.5x the speed of a SATA-based SSD (3)

Ideal for PC enthusiasts

Features LDPC (Low-Density Parity Check)

Shock and vibration resistant with no moving parts (2)
PCIe Gen3x4 NVMe ––The upgrade that puts in 3.5x the work

Move beyond the pace of a SATA SSD's with an upgrade to the Lexar NM610 and get 3.5x the speed of SATA-based SSD (3). With PCIe Gen3x4 NVMe 1.3 standard, and speeds up to 2100MB/s read and 1600MB/s write, you will feel the improved performance from boot ups, software load times, and transfers giving you maximum efficiency without the constant slowdowns. The NM610 is built with 3D NAND flash inside.

Ideal for PC enthusiast

With sequential read speeds of up to 2100MB/s and sequential write speeds of up to 1600MB/s (1), you'll enjoy better all-around performance for your PC. That's faster boot-ups, data transfers and application load times compared to a SATA SSD (3).

Built to last

Unlike traditional hard disk drives, the NM610 SSD has no moving parts, so it's less likely to fail. On top of that, it's also shock and vibration resistant (2), making it one robust and reliable SSD.

Efficient

Reduced power consumption and cooler operation makes the battery life last longer than an HDD.
(1) Up to 2100MB/s read transfer, write transfer speeds lower. Speeds based on internal testing. Actual performance may vary.
(2) Shock resistant (1500G, duration 0.5ms, Half Sine Wave) and vibration resistant (10~2000Hz, 1.5mm, 20G, 1 Oct/min, 30min/axis(X,Y,Z)). Based on internal testing. Actual performance may vary.
(3) Comparison based on internal testing. Actual performance may vary.
---
هاردسك:
Hard Drive :
خاص بالألعاب بسرعة نقل خارقة, أداء أفضل من WD تصل إلى 25%

---
كرت الشاشه:
Graphic Carde:
GIGABYTE GeForce RTX 2060 OC 6GB كرت شاشة جبار يمتاز بميزة التحكم في العزل الصوتي وتغير الخلفي وقت التصوير أو البث المباشر
GIGABYTE GeForce RTX 2060 OC GG Graphics Card, 2X Windforce Fans, 6GB 192-bit GDDR6, Gv-N2060OC-6GD REV2.0 Video Card
WINDFORCE 2X cooling system:
WINDFORCE 2X cooling system features 2x 90mm unique blade fans, alternate spinning fan,2 composite copper heat pipes direct touch GPU and 3D active fan functionality, together delivering an effective heat dissipation capacity for higher performance at lower temperatures.
Alternate Spinning
The GIGABYTE patent "Alternate Spinning" is the only solution that can solve the turbulent airflow of adjacent fans. Since the adjacent fans rotate in the same direction, the airflow direction is opposite between the fans, which will cause turbulent airflow and reduce heat dissipation efficiency. GIGABYTE turns the adjacent fans in the opposite direction, so that the airflow direction between the two fans is the same, reducing the turbulence and enhancing the airflow pressure.
Unique Blade Fan
The airflow is spilt by the triangular fan edge, and guided smoothly through the 3D stripe curve on the fan surface, effectively enhancing the airflow.
3D Active Fan
The 3D Active Fan provides semi-passive cooling, and the fans will remain off when the GPU is in a low load or low power game. It allows gamers to enjoy gameplay in complete silence when the system is running light or idle.
الفرق أكثر من 30% بين GTX1660 و RTX2060
---
منظم الطاقه:
Power Suply:
منظم الطاقه 650W من شركة تيوانيه عالميه للحفاظ على أداء ومدى إستمرارية القطع دون الحاجه للصيانه أو تغير القطع في فترة الضمان أو بعدها بإذن الله

600w منظم كافي لتطوير جهازك إلى مواصفات أعلى على المدى البعيد