المعالج:
CPU:
9700k معالج بأداء فائق للألعاب, وبأداء ممتاز للتصاميم وتعديل الصور
تقيمه في البانش مارك , أداء متساوي في الألعاب بمقرنته مع معالج الـ i9 من نفس الفئه و الجيل 9900k vs 9700k 
---
لوحة الأم:
Motherboard:
لوحة أم Z390 GIGABITY متخصصه للألعاب والأداء الإحترافي ,حيث أنها تدعم كسر المعالج ورفع السرعه و دمج كروت شاشة الـ AMD بتقنية الـ CrossFireX.
SPEC OVERVIEW
COOLING
CONNECTIVITY
PERFORMANCE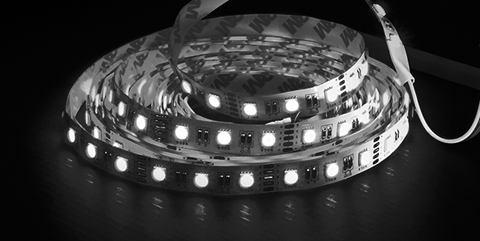 LIGHTING
ULTRA DURABLE
AUDIO
GIGABYTE EXCELLENCE
HDMI
Realtek 8118 Gaming LAN
Ultra Durable PCIe Armor
Audio Noise Guard
Realtek ALC887
High-End Audio Capacitors
RGB Pin Header
10+2 Phases Digital VRM Solution with Low RDS(on) MOSFETs
Supports 9th and 8th Gen Intel® Core™ Processor
Dual Channel DDR4, 4 DIMMs
M.2 Connector
2-Way CrossFire™ Support
All New Heatsink Design
COOLING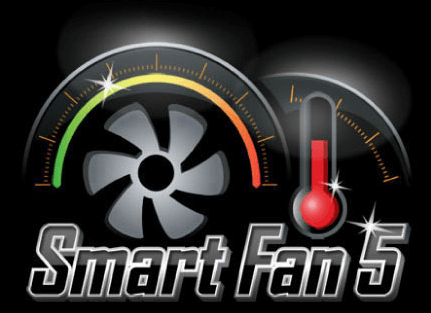 Smart Fan 5
With Smart Fan 5 users can ensure that their gaming PC can maintain its performance while staying cool. Smart Fan 5 allows users to interchange their fan headers to reflect different thermal sensors at different locations on the motherboard. Not only that, with Smart Fan 5 more hybrid fan headers that support both PWM and Voltage mode fans have been introduced to make the motherboard more liquid cooling friendly.
Fan Pin Headers
Temperature Sensors
Different models have different number of fan pin headers and temperature sensors. Smart Fan 5 function may vary by model.
Temperature Sensors
Hybrid Fan Headers
■ 4 Fan / Water Pump Connectors
■ 6 Temperature Sensors
■ All Fan Pin Headers Upgraded to Hybrid Fan Headers
■ Interoperable Fans and Sensors
■ Intuitive UI for Fan Control
FAN STOP
Hybrid FAN Header
Smart Fan 5 Software
Achieve fan silence. With Fan Stop, map any fan to stop completely when temperatures drop below a specified threshold. Which fan stops, based on readings from which sensor, and at what temperature—all of it can be customized to your liking.
Intelligent Fan Control Design
CONNECTIVITY
Exclusive Realtek 8118 Gaming LAN
High Speed Gigabit LAN with Automatic Bandwidth Allocation
Realtek 8118 LAN is a high performance and friendly network chip for gaming players with automatic bandwidth allocation to ensure the highest network priority of the game or application. It can provide users the most comprehensive features and the fastest and smoothest Internet experience.
Program On Top Gets Highest Priority
Real-Time Network Monitoring
The Industry's Leading LAN Static-Electricity & Surge Protection
GIGABYTE motherboards use ICs with up to 3 times the ESD resistance levels compared to traditional ICs. This helps to better protect the motherboard and its components against potential damage caused by static electricity. GIGABYTE motherboards also feature special anti-surge ICs that protect your motherboard, and your PC from any surge in power delivery that may occur, helping to ensure that your PC is equipped to deal with any potentially irregular and inconsistent power delivery.
NVMe PCIe Gen3 x4 22110 M.2 Connector (Up to 32 Gb/s)
GIGABYTE Motherboards are focused on delivering M.2 technology to enthusiasts who want to maximize their system's potential.
Learn more about CONNECTIVITY
PERFORMANCE
10*+2 Phases Digital VRM Design with Low RDS(on) MOSFET
Optimized for 8-Core Intel® Core™ CPU
Intersil Digital PWM + Lower RDS(on) MOSFETs GIGABYTE UD series motherboards use a 10*+2 phase PWM + Lower RDS(on) MOSFETs design to support the latest 8-core Intel® Core™ CPUs by offering incredible precision in delivering power to the motherboard's most power-hungry and energy-sensitive components as well as delivering enhanced system performance and ultimate hardware scalability.
* Doubled from 5 phases with current balancing.
Benefits of Lower RDS(on) MOSFETs
‧ Optimized gate charge to minimize switching losses.
‧ Lower temperature, smaller size, better thermal characteristics.

Support for DDR4 to 4133MHz and Beyond
GIGABYTE is offering a tested and proven platform that ensures proper compatibility to 4133MHz and beyond.
2-Way CrossFire™ Multi-Graphics
Multi-graphics configuration offers better graphics performance for gaming enthusiasts who demand the highest frame rates without compromising on resolution.
Immersive VR
Gaming Experience
> VR requires more performance than Full HD graphics for a steady 90FPS or greater.
> Only Gaming PCs can provide the best VR experience.
Recommended configuration for VR Gaming PC*
■ Graphics Card: NVIDIA GTX 1060 / AMD RX 480 or greater, Compatible HDMI 1.4 video output
■ CPU: Intel 8th Gen. Core i3 equivalent or greater
■ Motherboard: AORUS/GIGABYTE Z390 motherboards
■ Memory: 8GB RAM or greater
■ USB Ports: 3x USB 3.0 ports plus 1x USB 2.0 port or greater
■ OS: Windows 10 64-bit or newer
*Please check VR vendor website for full system requirements.
To create a seamless VR experience GIGABYTE UD Motherboards offer the best features to make your virtual reality feel like your actual reality. With technologies such as NVMe support via M.2 or U.2 and a one piece metal shielding to brace for heavier discrete graphics cards it's obvious that GIGABYTE UD has the tools you need to start your journey in VR.
Any copyrighted images or trademarks displayed are the property of their respective owners and are shown for reference purposes only. Reference herein does not constitute or imply affiliation or endorsement of Gigabyte products by the respective trademark owners. VR Gaming photo for reference only.
LIGHTING
Support RGB Lighting Effect in Full Color
Personalize your next PC rig to your liking by selecting the color of your choice to illuminate the external RGB light strip.
ULTRA DURABLE
GIGABYTE Patented Double Locking Bracket
Ultra Durable™ PCIe Armor
Industry Leading Ultra Durable™ PCIe Armor
The innovative one piece stainless steel shielding design from GIGABYTE reinforces the PCIe connectors to provide the extra strength required to support heavy graphics cards.
Solid Pin Power Connectors
Z390 motherboards feature solid plated ATX 24pin & ATX 12V 8pin + 4pin power connectors for offering stable power supply while CPU overloading.
Solid Pin Power connector advantages
Larger contact area for electricity
More metal quantity to sustain higher power and generated heat
Ultra durable and longer lifespan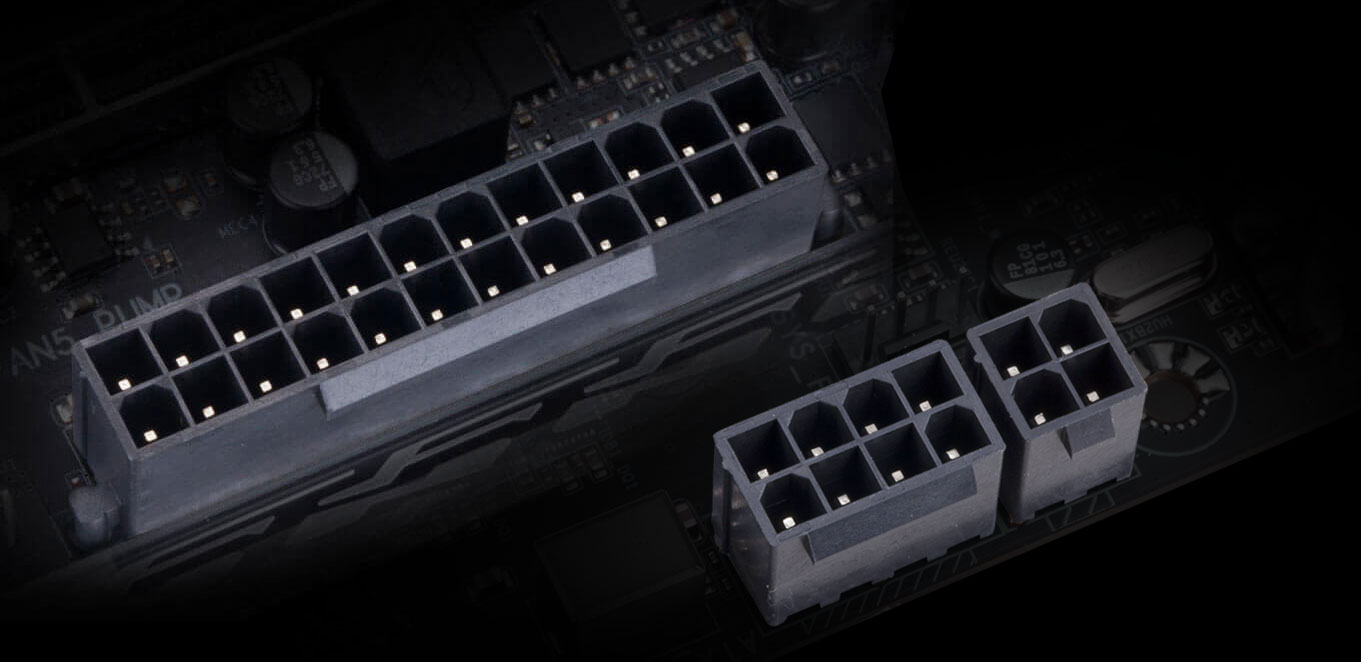 Learn more about ULTRA DURABLE
AUDIO
High-End Audio Capacitors
GIGABYTE motherboards use high-end audio capacitors. These high quality capacitors help deliver high resolution and high fidelity audio to provide the most realistic sound effects for gamers.
Audio Noise Guard
GIGABYTE motherboards feature an audio noise guard that essentially separates the board's sensitive analog audio components from potential noise pollution at the PCB level. LED trace path lighting Illuminates to show the separation of the PCB layers.
GIGABYTE EXCELLENCE
CEC 2019 Ready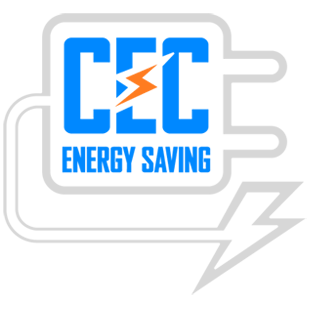 Save power with a simple click
CEC Requirement : PC power consumption must be under a certain level when it's in off mode, idle mode, stand-by mode. With high power efficiency hardware components and fine tuned BIOS, GIGABYTE motherboards can achieve lower power consumption under idle mode and fully comply with new CEC 2019 (California Energy Commission) power consumption requirement.
GIGABYTE BIOS & Applications
BIOS
APP CENTER
EasyTune
@BIOS
System Information Viewer
Refreshed BIOS
The BIOS is essential for users during initial setup to allow for the most optimal settings. With a new GUI and easier to use functionalities, GIGABYTE has been able to reinvent the BIOS to give users a better experience while setting up their new system.
* Photos are for reference only. Product features may vary by model.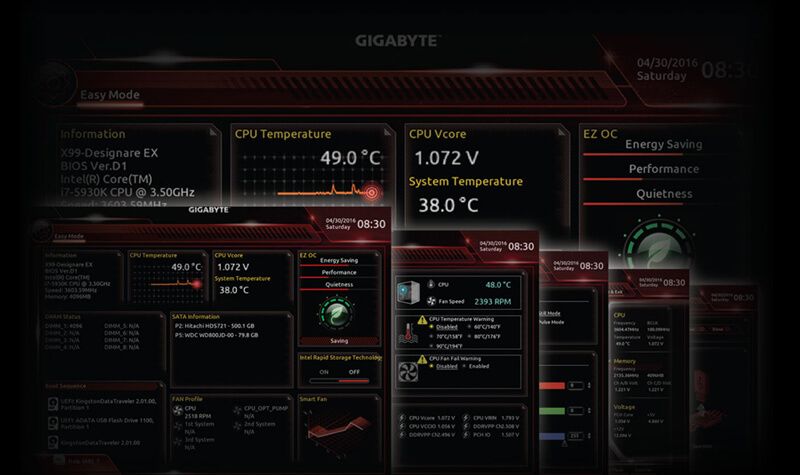 XSplit Gamecaster + Broadcaster: Cast Your Game Anytime, Anywhere
Now set up your stage and share the greatest gaming moments with XSplit Gamecaster + Broadcaster! Fully optimized social media integration is ready for real-time chats—keeping you notified yet focused in the game. It takes just one click to stream your gameplay to Twitch. Host your game like a pro!
* Free 14 days XSplit Gamecaster + Broadcaster Premium License.
4K Ultra HD Support
4K resolution is the next technological milestone in high-definition content delivery, utilizing approximately 4,000 pixels on the horizontal axis, more than four times today's standard HD pixel density. GIGABYTE motherboards provide native 4K support with integrated Intel® HD Graphics via HDMI.
HDMI™ – The Next Generation Multimedia Interface
HDMI™ is a High-Definition Multimedia Interface which provides up to 5Gb/s video transmitting bandwidth and 8-channel high quality audio all through a single cable. Able to transmit superior, uncompressed digital video and audio, HDMI™ ensures the crispest rendering of digital content up to 1080p without the quality losses associated with analog interfaces and their digital-to-analog conversion. In addition, HDMI™ is compatible with HDCP (High-bandwidth Digital Content Protection), allowing the playback of Blu-ray/HD DVD and other protected media content.
---
الرام:
Memory Ram:
منتج ذو أداء عالي صناعة تايوانية INNO3D بسرعة أداء 3200 

---
القرص السريع:
SSD:
قرص صلب سريع صناعه ماليزيا من شركة كروشل العالميه, عالي الجوده يتم تحميله بالويندوز والبرامج وبعض الألعاب المفضله, ميزته الأساسيه رفع الأداء والسرعه العامه على الأقل 30%

Optimize Performance
Up your game. Unleash your creativity. Whatever your passion, accelerate your system with a Crucial MX500 SSD.
Trusted
With a heritage of award-winning SSDs, the Crucial MX500 has been thoroughly tried, tested, and proven.
Lasting Reliability
A decades-long legacy – Crucial MX500 gives you the best combination of quality, performance, and security.
5-year Limited Warranty
We back thousands of validation hours, dozens of qualification tests, and a heritage of award-winning SSDs with a 5-year limited warranty.
Experience a faster, cooler, and quieter computer.
The MX500 uses an adaptable pool of high-speed flash memory to generate blistering speeds at a great price performance ratio. Crucial MX500, a solid combination.
---
هاردسك:
Hard Drive :
خاص بالألعاب بسرعة نقل خارقة, أداء أفضل من WD تصل إلى 25%

---
كرت الشاشه:
Graphic Carde:
GEFORCE RTX2070 SUPER OC 8GB
WINDFORCE 3X COOLING SYSTEM
The WINDFORCE 3X cooling system features 3x 82mm unique blade fans, alternate spinning fan, 6 composite copper heat pipes, heat-pipe direct touch and 3D active fan functionality, together delivering an effective heat dissipation capacity for higher performance at lower temperatures.
ALTERNATE SPINNING
The GIGABYTE "Alternate Spinning" is the only solution that can solve the turbulent airflow of three fans. The biggest problem with the three fans is turbulence. Since the fans rotate in the same direction, the airflow direction is opposite between the fans, which will cause turbulent airflow and reduce heat dissipation efficiency. GIGABYTE turns the middle fan in the opposite direction, so that the airflow direction between the two fans is the same, reducing the turbulence and enhancing the airflow pressure.


UNIQUE BLADE FAN
The airflow is spilt by the triangular fan edge, and guided smoothly through the 3D stripe curve on the fan surface, effectively enhancing the airflow.
3D ACTIVE FAN
The 3D Active Fan provides semi-passive cooling, and the fans will remain off when the GPU is in a low load or low power game. It allows gamers to enjoy gameplay in complete silence when the system is running light or idle.
HEAT PIPES DIRECT TOUCH
The shape of the pure copper heat pipes maximizes the direct contact area with the GPU, enhancing heat transfer. The heat pipes also cover the VRAM through a large metal plate contact to ensure proper cooling.
COMPOSITE HEAT-PIPE
The composite heat-pipe combines thermal conductivity and phase transition to efficiently manage the heat transfer between two solid interfaces which increases cooling capacity.
CYCLING
Smoothly cycles through all colors
BUILT STRONG
EXTREME DURABILITY AND OVERCLOCKING
The graphics card uses the 8+2 power phase design to allow the MOSFET to operate at lower temperature, and over-temperature protection design and load balancing for each MOSFET, plus the Ultra Durable certified chokes and capacitors, to provide excellent performance and longer system life. (Reference card is 7+2 power phases)
POWER INDICATORS
The smart power LED indicator alerts the player when any PCI-E power supply is abnormal.
Light on :
power cable disconnected
Light off :
stable power supply
Blinking :
abnormal power supply
NVIDIA NVLINKTM SUPPORT
Support for NVIDIA NVLinkTM (NVIDIA SLI) technology, which combines 2 identical GPUs with an GeForce RTX NVLink Bridge to deliver the ultimate experience in 4K gaming or VR gaming. You can also adjust the light effect on the bridge with the AORUS Engine.
HEADING TO AORUS NVLINK™ BRIDGE (3-slot)
HEADING TO AORUS NVLINK™ BRIDGE 4-Slot
PROTECTION METAL BACK PLATE
The metal back plate not only provides an aesthetical shape, but also enhances the structure of the graphics card to provide complete protection.
4 YEARS WARRANTY
We want you to experience the best service you have ever had. This is why, on top of our standard 3-year warranty, we would like to offer you an additional 1 year of protection to your graphics card free of charge. You can enjoy a 4-year warranty by registering on the website within 30 days of purchase.
IN TOTAL COMMAND
The interface and functionality of the software is subject to each model.
AORUS ENGINE
The cutting edge intuitive interface allows you to adjust the clock speed, voltage, fan performance and power target in real-time according to your game's requirements.
* All the images in this page are for illustration only.
تقييمه في موقع البانش مارك , مقارنه سريعه بينه وبين GTX1060 من الجيل السابق فرق لا يقل عن 24%

---
منظم الطاقه:
Power Suply:
منظم الطاقه 600W من شركة تيوانيه عالميه للحفاظ على أداء ومدى إستمرارية القطع دون الحاجه للصيانه أو تغير القطع في فترة الضمان أو بعدها بإذن الله

600w منظم كافي لتطوير جهازك إلى مواصفات أعلى على المدى البعيد